Products
Contact Us
Hotline:0086-20-87836055
Contact Us
Steven:sales@smart-colours.com
Daniel:sales1@smart-colours.com
Mika:sales2@smart-colours.com
Technical Support
Jacky:support@smart-colours.com
Infiniti FY-3278N fast solvent printer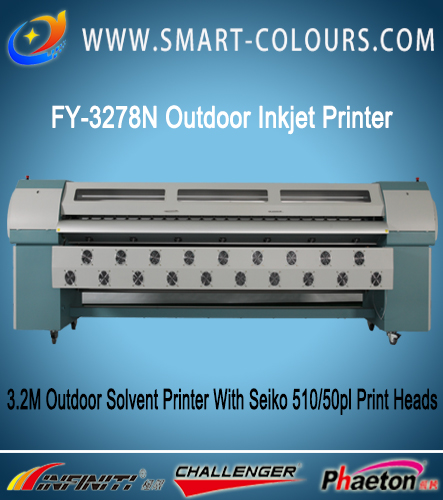 NAME:Infiniti/Challenger FY-3278N
TYPE:Solvent Inkjet Printer
Print Head:4/8 SEIKO 510/50pl Print Heads
Color:C/M/Y/K
Voltage/Gross Power:220V/660W
Dimensions(L*W*H):L4390*W970*H1290mm/405KGS
Warranty:1 Year
Place Of Origin:Guangdong,China




鏆傛棤鐩稿叧淇℃伅!
鏆傛棤鐩稿叧淇℃伅!
Detailed Specification

1,Large format solvent printer (FY-3278N) , 8printerhead,510 nozzles per printhead.Max printing speed 157sqm/㎡.
2,Eight SPT 510/50pl printhead, four color printing with two heads each color, max print resolution,360*720dpi
3,Three intelligent heater:
Preheating prepares ther media for better absorption of ink.
Platform heating increases the brightness of print.
Front heating helps the dying and increases the outdoor durability of the print.
4.Import Motor and Driver from America,With higher quality and longer life.
5,44 pairs of reinforced pich rollers are specially designed to optimize precision of media feeding.
6,100% single color black is used on printing black text to avoid mixture of color.
7,The adjustment of bi-direction, step and carriage moving speed can be modified during printing.
8,The function of skipping white space is added to increase productivity.
9,Well designed alloy aluminum girder is installed to decrease the noise during printing. Achieve
the perfect quiet working environment.
10,Edge feather function can blur the pass line and feather pass edge.
Model

FY-3278N

Printhead

Drop on demand Piezo Head(SPT510-50PL)

Mumber of Printhead

4 or 8 Heads

Maximun Print Width

3,200mm(125.98inch)

Print Speed

157m2/hr Draft 2Pass

109m2/hr Standard 3Pass

91m2/hr Quality 3Pass

46m2/hr Compensation 3Pass

Media

Max.width

3,300mm(129.92'inch)

Max.Weight

Roll media:80kg

Type

Frontlit,Backlit,Vinyl,Polyester,Window Film,Mesh,Leather,Backlit Film,Blue Back Paper...

Thickness

4.5mm(Max.)

Heating System

3 way intelligent heater

Auto Media Feeding&

Take-up System

Equipped

Ink

Type

Solvent C,M,Y,K ink.

Capacity

1L or 5L per Color Main Tank

Auto Cleaning System

Positive Pressure Cleaning,Anti-Clogging Flash Function&Capping System

Print Interface

USB 2.0

Power Specification

AC 220V/230V 50Hz/60Hz 2300W

Operational Environment

Temperature20°C-28°C Humidity40%-60%

Compatible RIP Software

Photoprint,UltraPrint,Topaz,Wasatch,Caldera,Maintop

Dimension & Weight

Machine

L4,630mm X W860mm X H1,340mm 680kg

Package

L4,650mm X W970mm X H1,550mm 780kg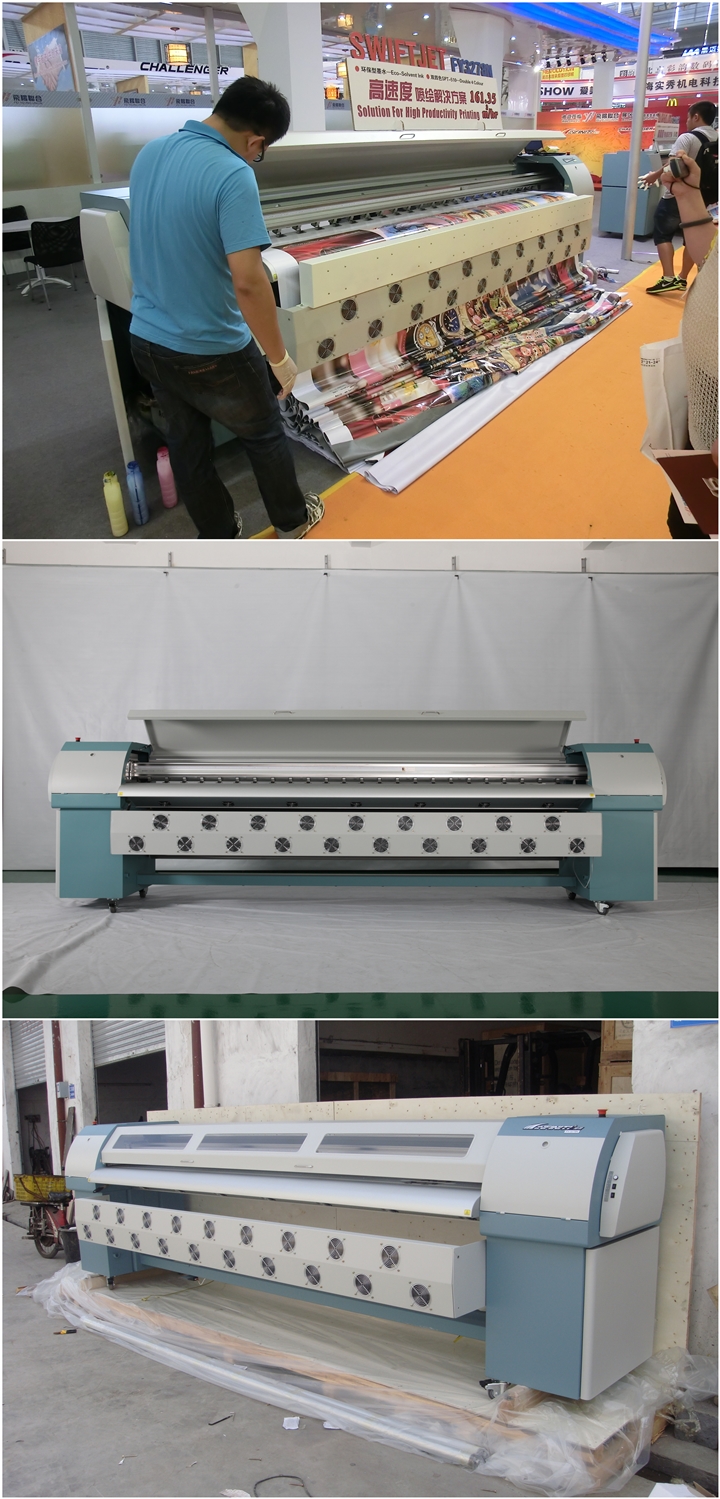 Customers from all over the world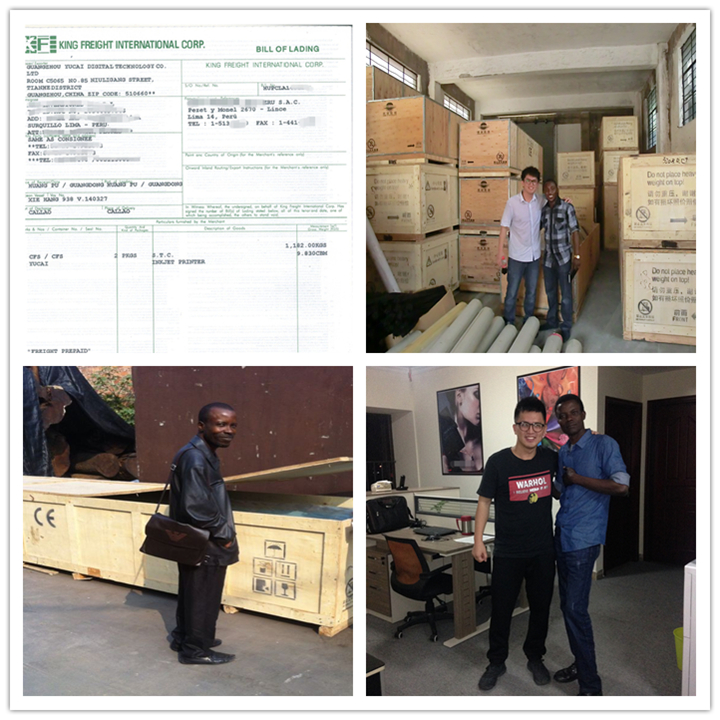 Step1.After making every details clear with our sales,please confirm orders to us.We will send you a proforma invoice(PI). Need your informations,such as full name,country,city,detial address,post code,tax number, tel ...
Step2.Send payment T/T or West union accroding to the PI & send back us the proof .We will delivery within 5 working days after payment confirmed.Balance payment should be paid uppn copy of B/L. On receipt of the banlance payment,we will send you the origin B/L by Fedex.
Setp3.Confirm us receipt of products.
1. Any question we ensure to try our best to help you.By email,vedio,TEL,long-distance computer control and so on.We company has the experts and professional skill team for machine who has more than 10 years experience about the printers.Free trainning is avaliable.
2. All kinds of original spare parts for the machine to ensure your machine running smoothly.What is more,all the printers have 1 year warranty.During the warrnty,if any problems of the parts,you can send us back to repair or exchange.
Photos
Video